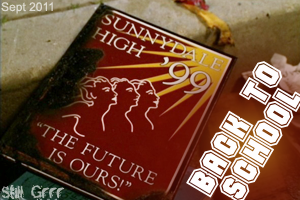 IT'S THAT TIME OF YEAR AGAIN: BACK TO SCHOOL!



THIS THEME WILL START TONIGHT

This month each week will focus on a different level of schooling in the US school system: Elementary, High School, College, and Graduate. Each week I will post between three and five words that relate back to that time of US schooling (but general enough to inspire). For the free for all, well any school related terms will work.

Your submissions don't have to be about school. You can use the words to inspire you in any way that you see fit. So let's have some fun!