Prompt 226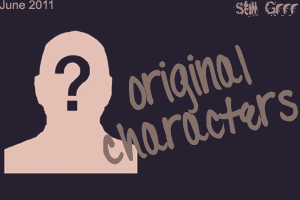 PROMPT 226:
THE LOVEABLE ROGUE or THE VILLIAN
Details about the month
here
. According to the
Patterns in Writing website
: The Loveable Rogue is a good-guy who doesn't always follow the rules. According to the
Traditional Archetypes List
The Villian The antagonist, especially in opposition to the hero. Just let us know which one you're doing.
Rules
: PLEASE CHECK THE RULES!
Headers for fiction and fanart can be found under the
the header post
Make sure to check out our sister community
fantas_magoria
!
While we are staying on moderated posting because of the spam we get, I will be adding long time users slowly but surely to the approved users list.Any ideas for theme months? LET US KNOW!